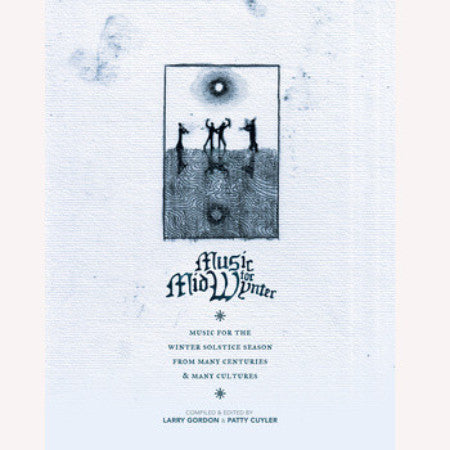 Music for MidWynter (pdf book + mp3 digital download)
Twenty-four unusual and delightful choral arrangements for the winter solstice season from diverse traditions, ranging from 13th-century French conductus to 20th-century compositions by Hugo Distler and Erik Nielsen and including traditional Christmas and seasonal songs from America, Bulgaria, Corsica, Georgia, Sardinia, the UK, Spain and Germany. Includes a CD with performances featuring mostly-live recordings made between 1998-2005 by four different project-based Northern Harmony ensembles jointly led by Village Harmony founder Larry Gordon and co-director Patty Cuyler.
Available as a digital download, or as a book+CD bundle.
The Vermont-based non-profit organization Village Harmony and its semi-professional touring ensemble, Northern Harmony, are dedicated to disseminating choral music from polyphonic singing traditions from around the world and through the centuries. (To read more, go to: www.villageharmony.org.)
Listen to the album using our Bandcamp player: